Trogir
Trogir is a historical jewel of Dalmatia, with over 2300 years of tradition, founded by ancient Greek colonists. In Trogir, visitors can find many palaces, churches and even fortresses built under the influence of variety of styles, like antique Roman, Venetian, Romanesque and Gothic. This small town is situated on a little island which is connected to the mainland with two bridges, to the Island of Čiovo with one bridge, and the mainland and the Island of Čiovo are connected directly with one bridge.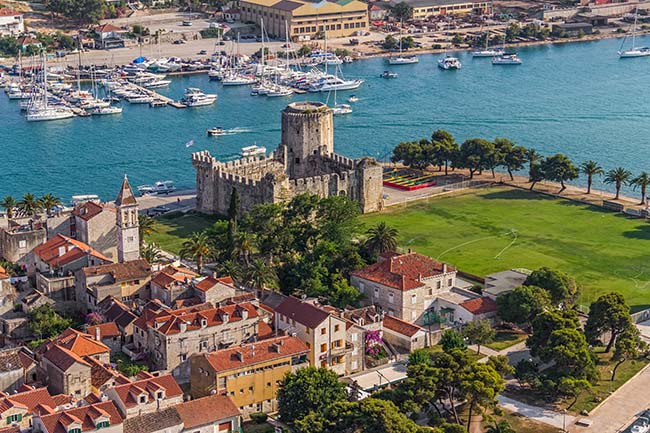 Trogir is a favorite place for visitors who seek small, picturesque destinations that are filled with historical and cultural sites on every corner, since Trogir is the best-preserved Romanesque-Gothic complex in all of the Central Europe. The old town, the part that is on the little island, was inscribed in the UNESCO World Heritage List in the 1997, which ensures the town center to keep its authentic look.
Tourists love to visit many popular beaches near Trogir, especially if they are visiting by boat. Very close to Trogir you can find the Blue Lagoon, or the beach and islands Krknjaši, the favorite among yachtsmen, a scenic bay and beaches with crystal clear blue sea. It is even possible to visit the Blue Lagoon by taking daily excursions from Trogir, Split or any other town close to Trogir.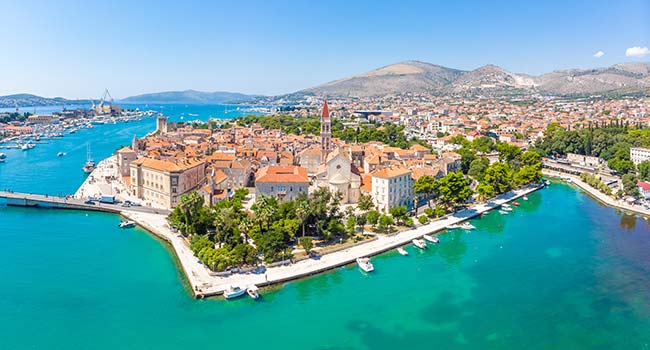 For nautical visitors, in Trogir you can find your place at the ACI Marina Trogir, located on the Island of Čiovo near the center of the town, with beautiful views of the Trogir's promenade and the whole bay.
Take a walk-through history, enjoy the view from the Trogir's promenade and have an unforgettable time exploring wonders of Trogir and the Adriatic Sea.