One-way Charter Service
One-way charter is a great option for anyone who wants to see as much as possible when sailing the Adriatic. It is the best way to explore many islands and hidden towns of the Adriatic coast, enjoy the blue seas wherever you look and take in all the scenic views. One-way charter gives you an opportunity to enjoy all that, and we can provide you with that experience in the best way possible.
Split, as our starting point, has a lot to offer. Explore the Diocletian's palace and the old town, take panoramic shots of the promenade and the high tower of the Cathedral of St. Domnius, and have a fun night out.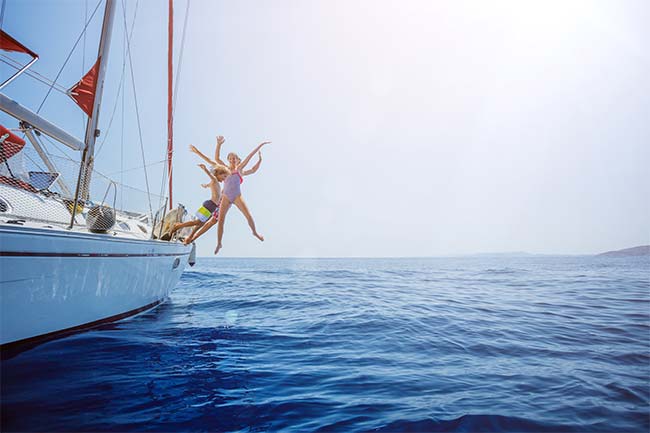 What makes Split a perfect start of your one-way charter is the fact that it is surrounded with many islands and popular tourist destinations, such as islands Brač, Hvar, Šolta, and towns Trogir, Makarska, Primošten, and a bit further Šibenik. If you decide to go south from Split towards Dubrovnik, you are in for a real treat. On your way you can visit Mljet and Korčula and be able to take your time to soak in all the majestic sites, and not have to worry about the time you need to come back to you starting marina.
When you reach Dubrovnik, you will be amazed by the welcoming sites of the Dr. Franjo Tuđman's bridge that leads you to the recessed port of Dubrovnik, that offers safety and coziness for your boat. Enjoy the beaches and parks of Lapad and have a picturesque cruise in front of the great city walls. Visitors love Dubrovnik, and it is an amazing destination to finish your sailing trip, since it is full of landmarks and popular spots that you have for sure seen on photos or in movies before.
Here is a route for you, if you plan to charter your boat from Split to Dubrovnik!
The conditions to charter a boat one way are:
our skipper for the whole charter period
disembarkation on Friday till 09:00h
one-way fee+ berth charge on the disembarkation day
One-way fees:
Sailing boats – 390,00 EUR
Catamarans- 500 ,00 EUR
Was all this wonderfulness not enough to ensure you to choose the one-way charter service?
Enjoy the best of the Adriatic by exploring and discovering all its wonders, because in Croatia sailing means so much more.