All Inclusive Yacht Charter
Embark on a totally carefree charter!
Experience the beauty through our full service for you and your family and friends. Enjoy your vacation with a fabulous crew, meals, wine, snorkeling, island hoping and beautiful bays. Maximize the experience!
The crew will lead you through your holiday with all the local knowledge and hidden spots
Our mission is to provide you all the best from our service, while sailing through the Adriatic. Getaway to the most amazing destinations - with our help!
Our All - inclusive yacht charter offers all you need to spend your best holiday ever in Croatia. Professional skippers and hostesses will help you to create unforgettable memories.
What can you expect of your All- inclusive yacht charter?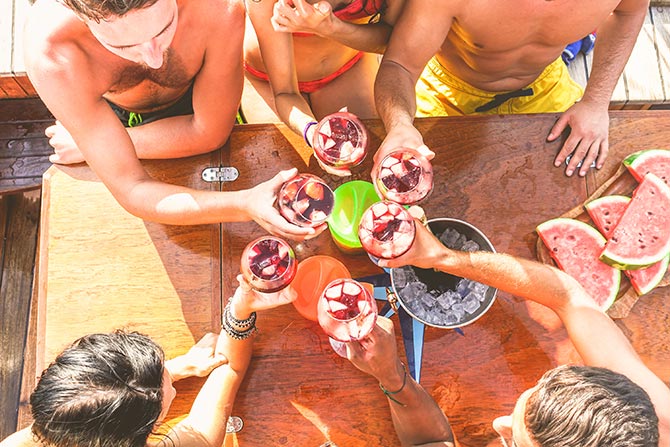 Your sailing boat or catamaran
Skipper & Hostess
Food & Drinks
Airport Transfers
Outboard engine (for dinghy)
Unlimited Wifi
Welcome pack
Water toys
The itinerary depends on your wishes! We are here to make the wishes come true. You can check out Extras price list - for more details!
Crew option
Skipper service for sailing boats > 50'' + catamaran = 175 EUR / per day + provisioning
Skipper service for sailing boats < 50'' = 150 EUR/ per day + provisioning
Hostess 130 EUR / per day + provisioning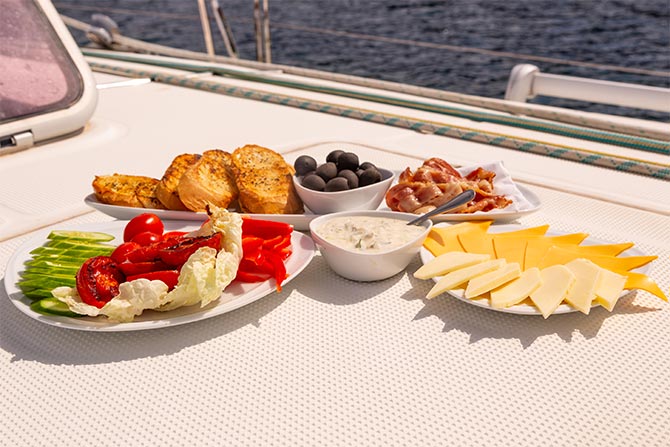 If you are wondering how will your hostess make the charter holiday even more carefree, here are some details:
Preparing the boat for the guests and checking all the equipment and extras
You can arrange the provisioning in advance; and here is a great LINK where you can buy all you need
Or one of the guests can join the hostess to buy everything in a local supermarket after you arrive
The hostess will get fresh groceries daily
Preparing and serving breakfast and one more warm meal; lunch/ dinner
After the meals the hostess will wash up the dishes and tidy the salon
The hostess will also clean / check your showers and toilets or even if agreed make you beds every day
Baby - sitting is also a service you can arrange with your hostess
You can find more details HERE! or contact us.
So, let's start!
Book your carefree yacht charter holiday, and let us welcome you on one of our boats to create memories together!