Bareboat Yacht Charter
Thinking of a sailing vacation in Croatia - with your own crew? You are in the right place. The only thing you need to have is an adequate licence for sailing in Croatia.
Chartering a boat means you are renting / chartering a boat for a week or two with your crew - and you are enjoying the nature and sea!
A bareboat charter is a type of charter when you charter a boat - yacht, sailboat, motorboat, catamaran etc. - and skipper it by yourself. If you are the skipper on the boat, you should be aware that you are responsible for the boat, the crew and for yourself. This is also the most popular way of renting a boat.
A bareboat charter in Croatia is great for those who are waiting for an active and relaxing vacation, know how to sail a yacht and have all the necessary documents for chartering a yacht in Croatia.
If you decide to charter bareboat - we will provide you all the needed information from our side - to make you holiday even more flexible and relaxed.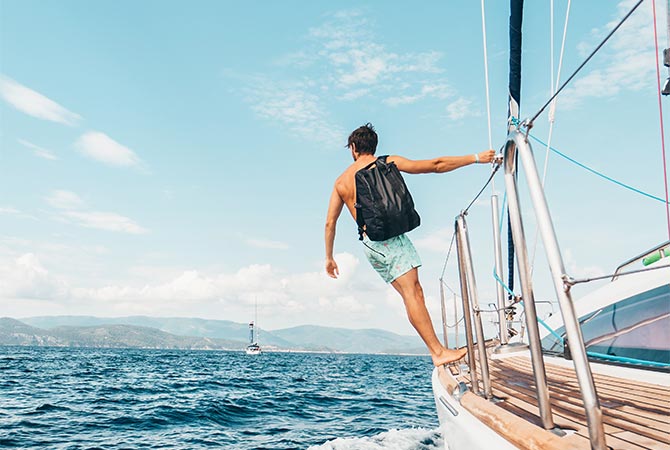 If you would like to explore the Adriatic Sea on your own and plan your own route - then bareboat charter is your chance to do it! You will have the freedom to discover the entire coast, and to plan every single detail as you and your crew wish.
To start planning your bareboat charter holiday the first thing you need to check is your skipper qualification. For sailing in Croatia, you need to have adequate licence and VHF licence to charter bareboat.
If you are not sure if you have a valid licence - here you can check the details. Some of international licenses already have included the VHF licence in the skipper's licence, if not, one of the crew members needs to have it.
After we have checked the qualification for bareboat charter, we can start planning your vacation.
The boats are fully equipped with all, except provisioning. To make your vacation even easier, we will provide you our partner for all the provisioning details. You just need to select all you need, and everything will be delivered to the boat, upon your arrival to ACI marina Split.
Why to choose bareboat charter?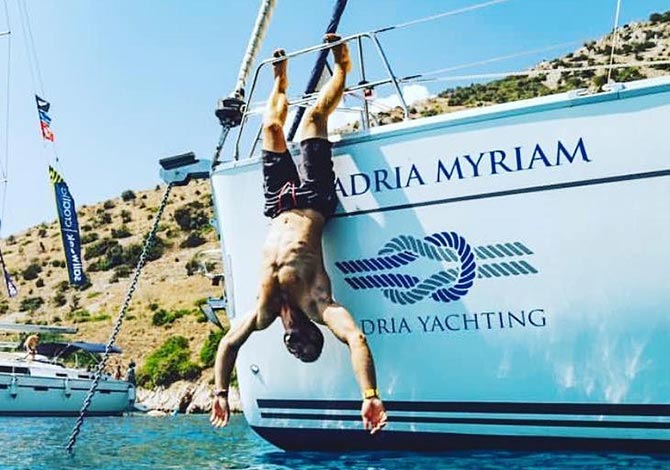 The cruise is completely in your own hands, and that's what's fascinating about it!
The season in Croatia start in March / April- but for sure the best time is summer time! If you are planning to book a boat in July or August, you need to plan it in advance. Even though Croatia has the biggest charter fleet in world, you should book you dates early enough to be sure you will get your dream boat.
You can check our fleet and offers - here!
For all other questions and help you can contact our booking office!
Sailing bareboat, gives you the most private and free vacation. The most breath-taking locations will be your new memories!