Skippered Yacht Charter
You would like to spend a relaxed sailing holiday in Croatia, without worries? Skippered yacht charter is your solution for your sailing vacation! You are leaving all the responsibility to your skipper, and you don't need to have any qualifications for this kind of charter.
All our skippers are experienced, professional and have the best local knowledge to provide you the most amazing service and experience of exploring the islands/ coast in Croatia.
Your skipper is the one who is doing the check in/ out on the boat, provide you all the details you should know. You are welcomed to plan you route, and advise about the places you would like to visit and to explore. Sometimes the route will change because of the weather conditions - and your skipper will inform you about it on time, so you can plan the new place instead of the planned one.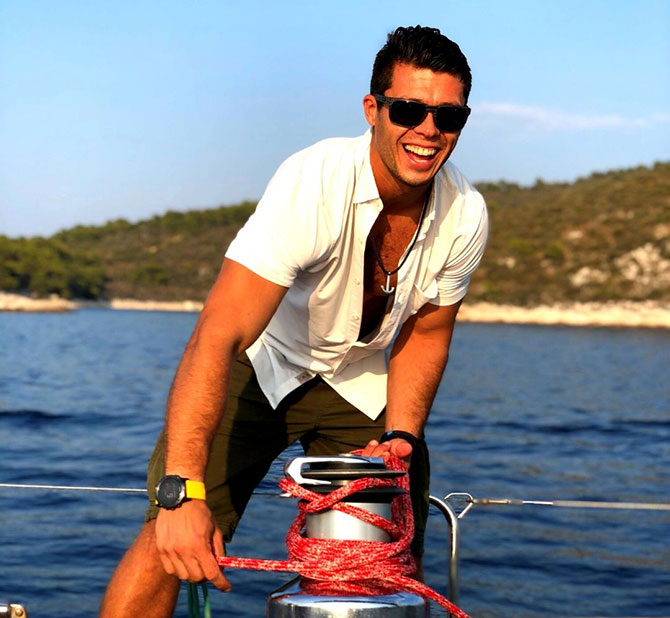 Skippered yacht charter benefits:
the skipper is responsible for the boat as technical part of the boat and everything else, so you and your crew can enjoy the cruising
local knowledge of all the islands, bays, restaurants, clubs, marinas
you can learn some sailing skills or if you have the knowledge you can even get a better
Our skippers are:
in love with the sea and sailing
very experienced sailors; they even started as kids
speaking English and some of them also other languages (Italian, Russian or French)
You can always provide us all your details and wishes for your skipper. We will give our best to provide you a skipper who is best for you and your crew!
SKIPPER FEES
For all boat till 50ft = 150 EUR/ per day + provisioning
For boats over 50ft + catamarans = 175 EUR/ per day + provisioning