Moro Beach Stupe
I am sure everyone is asking where is the picture taken?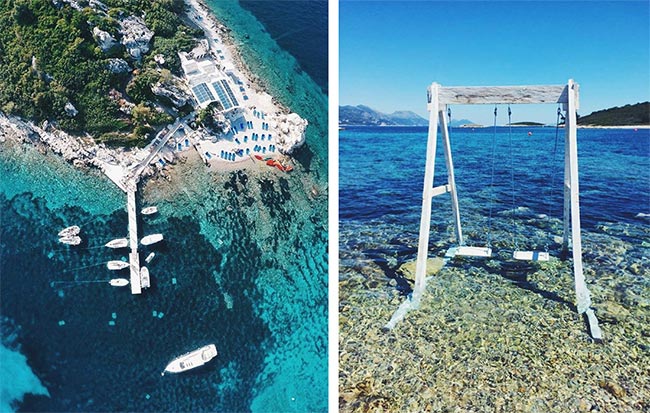 And here we have the secret!
A beautiful story of the islet in the Korčula Archipelago, Stupe are two small islands – Vela and Mala Stupa – which became very famous because of the swings. Great Instagram pictures where taken there. The swings aren't the only reason, if you look around you are able to see over the channel to Orebić and Pelješac.
This location is of course a great place to swim, and snorkel - because of the colors of the sea - which make it even more interesting.
As there is no water or electricity on the island, a desalination plant has been installed, wastewater has been solved by installing one of the most modern purifiers, and electricity is obtained from about fifty solar panels.
The sun is shining all day long - a piece of paradise near Korčula for all sailors!