Hvar
Pakleni islands are situated just in front of the city of Hvar on the Hvar island. Looking over azure Adriatic Sea, Pakleni islands are favorite excursion site for locals and tourists visiting from all around the world. There are numerous small villages with local restaurants and bars, and sunny beaches which are perfect for anyone looking for peace, silence and picturesque nature away from the crowds.
The complex of islets spreads over 10 kilometers, the largest of which is St. Klement island, characterized by its views of the crystal blue sea, untouched nature and graveled beaches.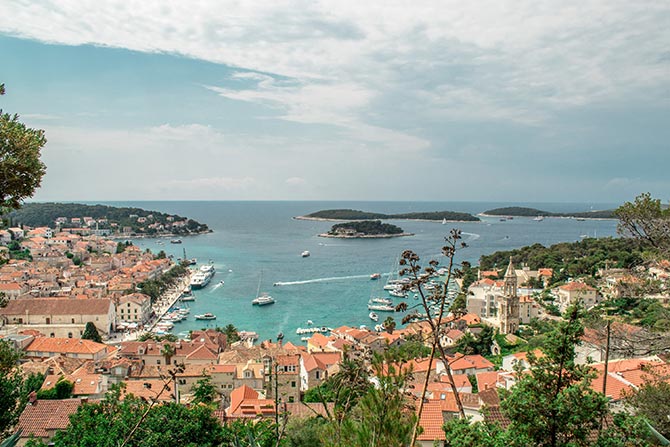 For cultural tourism fans, there are numerous antique sites to be found spread all over islets, like roman villae rusticae with floor mosaics and ancient architecture remains.
The most famous beach of Pakleni islands is Palmižana beach on St. Klement islet, which is also Hvars the most famous and most visited beach and excursion resort with a nautical marina, characterized by pine tree forests, scents of rosemary and other exotic plants.