Brač
The Island of Brač is the third largest island among all of the Adriatic islands, and the highest peak, Vidova Gora, of all Croatian Islands is located on this island. The view from Vidova Gora gives you breath-taking site of Dalmatian islands, Dalmatian coast and azure Adriatic Sea.
Brač is known for its quarries and stone excavation, the white stone of Brač was used to make many buildings around the world, such as the White House in the USA.
Brač is covered with pine and cypress forest and crowned with calm and private bays and beaches.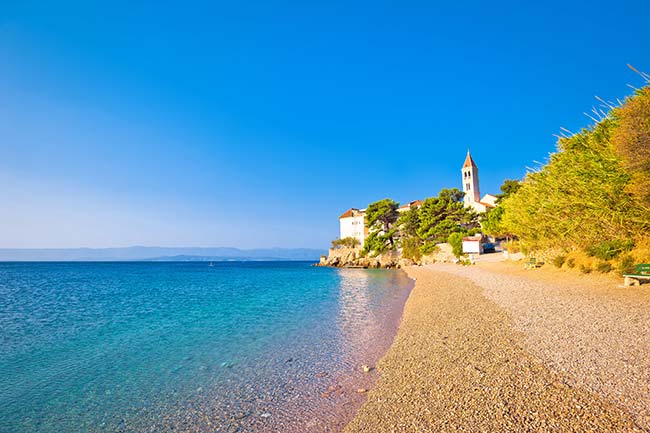 Some of the most famous places on the island are Supetar, Bol and Milna. Supetar is the biggest settlement on the island made in typical Dalmatian style. Bol is a picturesque little town that is hiding the most attractive beach of the Adriatic, called Zlatni Rat (The Golden Point), which is known for changing its shape depending on the wind and sea currents. Milna is a popular bay located on the north-west side of the Island of Brač, known as the safest and the most beautiful harbor of the island. This is a favorite port among sailors sailing through the Middle Adriatic.
You can come to the Island of Brač by few different ways of transportation. There are daily ferries from Split, Dubrovnik, Makarska and islands of Hvar, Korčula and Vis. On the island, there is also situated an airport for small aircraft near Bol, the Airport Brač (Splitska). Besides public transportation, it is a great sailing destination for everyone who is looking for an authentic Dalmatian experience, relaxation and views of the natural beauty of the Adriatic Sea.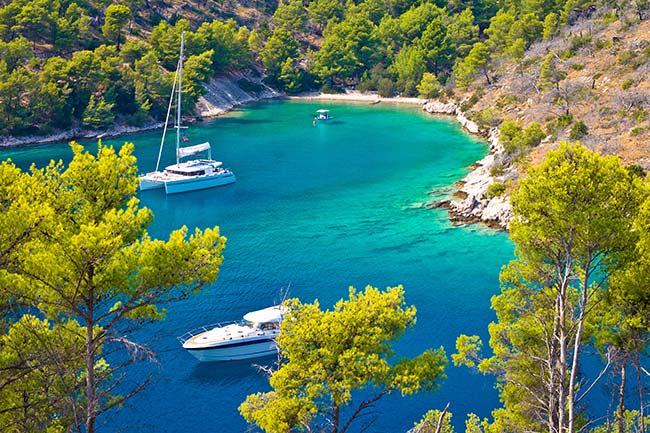 When visiting Brač, expect to be amazed by the beauty of the Dalmatian style towns made of white stone, relaxing beaches and the crystal-clear sea which is perfect for sailing and enjoying many maritime activities.