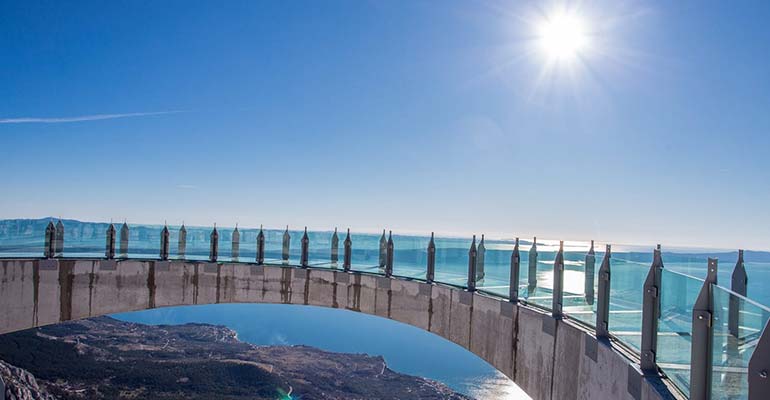 Biokovo Sky View
The brand new tourist attraction in 2020!
Croatia has a new Sky walk viewpoint on Biokovo mountain!
Makarska - Biokovo is the new tourist point! Far away from the beaches, and sand - the best attraction is on the mountain Biokovo! You want to have the feeling of flying over the Adriatic Sea - be sure to visit the skywalk promenade on Biokovo.
The Skywalk is in the southwestern part of the Biokovo Nature Park near Makarska. It is located in the Ravna Vlaska area, and 12 meters from the edge of the cliff in a shape of a horseshoe. Such a sky walk is the first in Croatia, and a very unique one in Europe!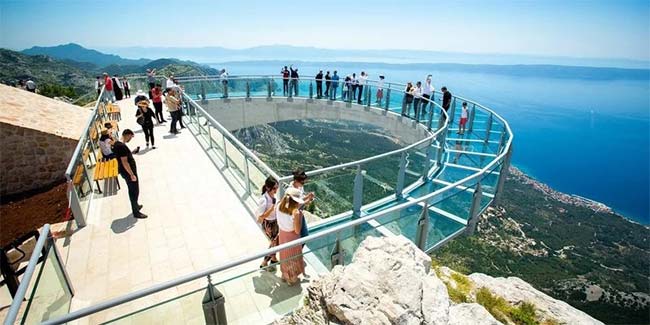 You are wondering how high it is - over 1200 meters above the sea level - and this is what makes it so attractive. You can imagine it like walking on the clouds and an amazing view over the islands.
As the shape is a horseshoe - and we all know that brings luck, you are able to see Italy if the weather is nice - which makes it even more attractive. The construction is meed of steel and gives you the needed security, and the glass floor attaches the charm to it.
The grand opening was on July 1, and all visitors can enjoy it from July 2, 2020.
If you are thinking that the Split promenade is the most famous - then you are wrong. We have a new one - Biokovo Sky Walk!